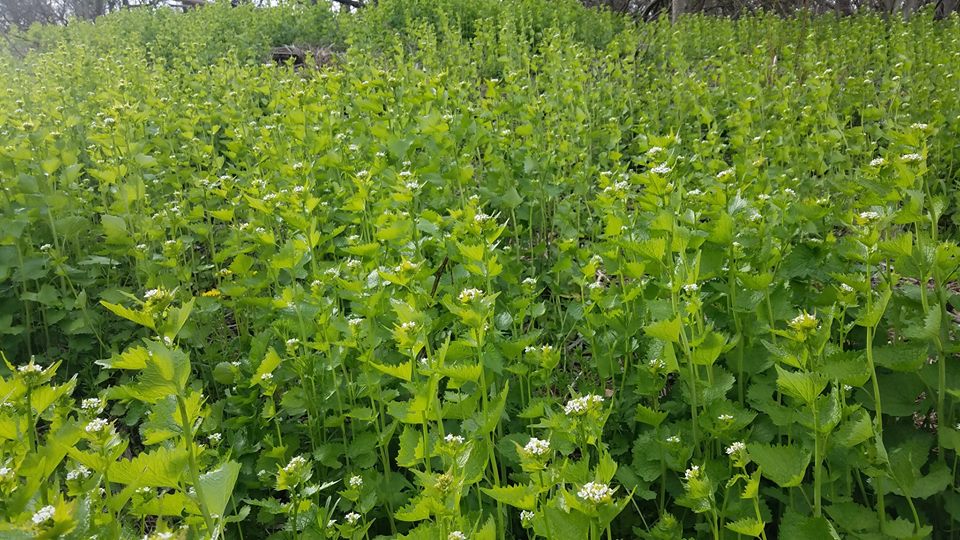 Invasive species are the primary threat to long term productivity and diversity of the forest.  Invasive species are very aggressive growers, and eliminate sunlight from reaching the forest floor.  This suppresses established native plants, and prevents additional native seed sources from germinating.  This results in decreased food resources for wildlife, loss of biodiversity, and a severe decrease in tree regeneration. 
Invasive species are treated through a variety of methods, but prescribed fire and herbicide application are the most common.  Effective treatment of invasive species requires specialized training and knowledge in plant identification, herbicides, herbicide application, and prescribed fire.  Simple mistakes like improper mixing of herbicides, inadequate coverage, or treatments during the wrong time of year, can result in an ineffective treatment. 
Long Forestry has the training and experience to effectively treat invasive species with herbicides and prescribed fire.  All staff members of Long Forestry are specially trained in herbicide handling, mixing, and application.  In addition, staff members are licensed pesticide operators or appliators in Illinois and Missouri.  All herbicides are stored in a state of the art storage room with climate controll to prevent degradation and a 4″ leak proof barrier on the floor to stop any accidental spills. 
Long Forestry has effectively treated invasive species on over 3,500 acres across the Midwest.  We use the latest science and technology to assure effective invasive species treatments that will increase and sustain diversity and value for decades.
Click on the link to see the River to River Cooperative Weed Management Area's publication, Invasive Plants of Southern Illinois.