Long Forestry's Chainsaw Safety Training Course is designed to train chainsaw users in the fields of forestry, natural resources, fire wood harvesting, tree care, and the back yard user. It will teach you why and how chainsaws do what they do, the knowledge and preparation you need to  use the saw safely, and how to use the chainsaw in various outdoor situations.
The course is a comprehensive, 2 day program that includes one day of presentations and one day in the field. The classroom portion uses a variety of media, including discussion, pictures, reading, and video, while the field portion includes hands on training on chainsaw maintenance, tree felling, limbing, and bucking.
Your instructor and course designer is Chris  Long. Chris has been a certified OSHA Outreach Trainer for over 10 years and has been giving safety courses in equipment and chainsaw operations every since.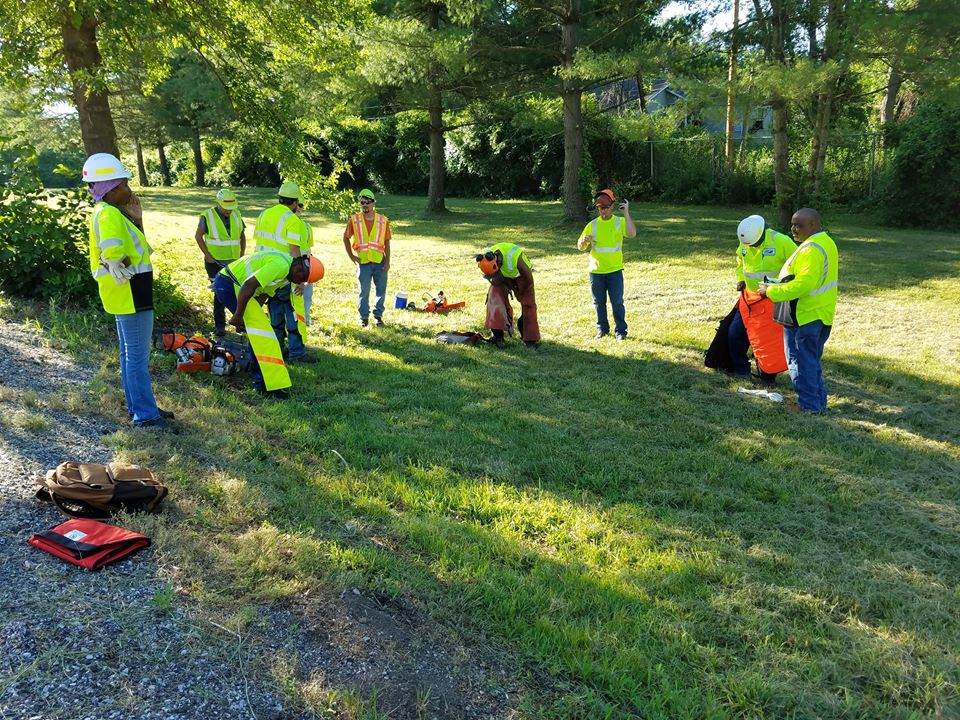 To schedule a training session for your crew contact Long Forestry at (618) 893-2307 or email Chris at chris@longforestry.com