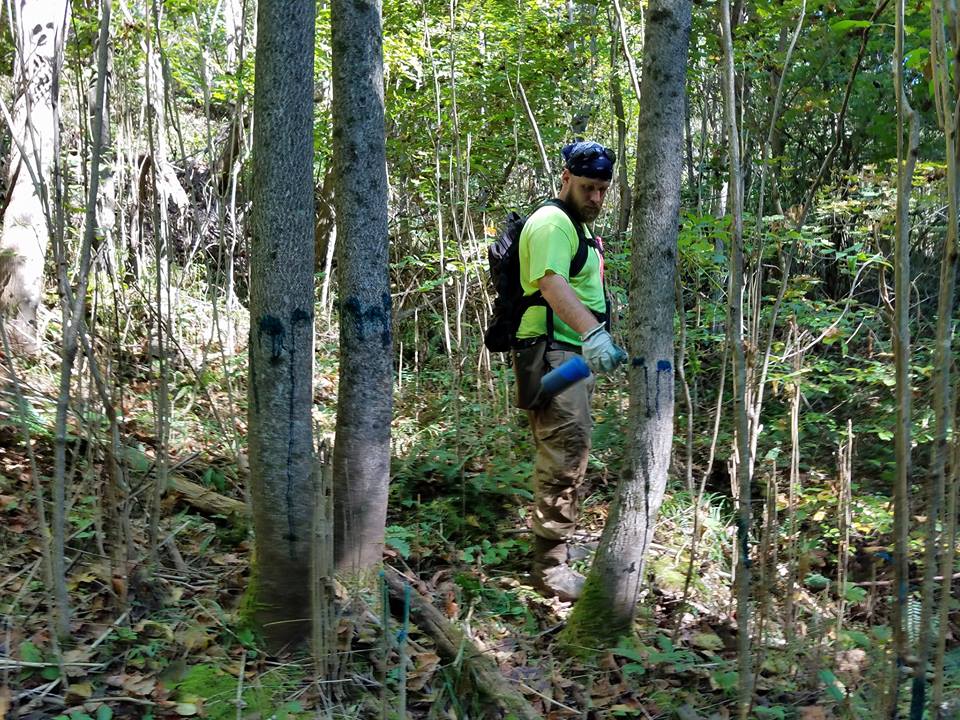 The key to successful land management is to have a long term plan.  A forest management plan is an extensive document that educates a landowner on forest management and guides them through the management process.  A quality plan outlines landowner objectives, identifies resources, lays the ground work for effective plan implementation, and is the primary document used to evaluate qualification for cost share assistance.   Click here to learn how a plan from Long Forestry is more than just a plan.
The first step in preparing a management plan is to identify the landowner goals.  All management decisions made on a private landowner's property are usually based primarily on their objectives for the property.   There are many types of objectives that a landowner may wish to achieve.  Some examples include wildlife habitat, deer management, timber production, timber value, aesthetic quality, recreation, or a combination of any or all.  
After landowner goals and objectives are identified, a forest inventory is conducted.  During the forest inventory, inventory plots are placed randomly throughout the forest.  Data is collected at each of these plots, including tree diameter, species, and volume.  Detailed notes on the condition of the forest, along with any observations made by the forester, are taken during the inventory.  Once the data is collected, it is taken back to the office for analysis.  The data analysis includes information such as total volume of all trees in the forest, stocking information, and species specific information.  For example, inventory data may tell a landowner that they have 20 white oak trees per acre, with an average diameter of 14 inches.  
Once the data is collected and analyzed, the plan is prepared.  The plan includes specific information about the property, landowner objectives, soil types, and resource descriptions.  The plan also includes a schedule of activities.  The schedule tells a landowner what to do, when, and in what order, allowing for efficient and effective management.  
Contact Long Forestry for more information on forest management plans and potential cost share sources that can help fund plan development.